The Basics
Study Courses
Back
Your Salvation Who you are now If You Sin
---
My dear precious sister you are now a child of God, the King's child. Born again by the Word and by the Spirit, a New Creature in Christ Jesus. Hallelujah!

You have a world wide family and we love you! We the family of God here on earth, are made up of all races of people who love Jesus, our Lord, Savior and King, praise His holy name.

You are no longer the person that you used to be; you are now a new person: Redeemed by the blood of Jesus Christ, God is your Father.

Now, you are a child of God, a joint heir with Jesus Christ. The time will come and our King shall return for us, we will be caught up to meet Him in the air and so shall we be with our Lord. I love you my sister and my brother.

* Read the New Testament, find out what God's word says. Its not wrong to
say and beleive what the Bible says concerning you.
_______________

John 3:5-6 Jesus answered, Verily, verily, I say unto thee, Except a man be born of water and of the Spirit, he cannot enter into the kingdom of God.
6. That which is born of the flesh is flesh; and that which is born of the Spirit is spirit.

1 Peter 1:23 Being born again, not of corruptible seed, but of incorruptible, by the word of God, which liveth and abideth for ever.

Galatians 3:26 For ye are all the children of God by faith in Christ Jesus.

Romans 8:15-17 For ye have not received the spirit of bondage again to fear; but ye have received the Spirit of adoption, whereby we cry, Abba, Father.
16. The Spirit itself beareth witness with our spirit, that we are the children of God:
17. And if children, then heirs; heirs of God, and joint-heirs with Christ; if so be that we suffer with him, that we may be also glorified together.

1 John 3:2 Beloved, now are we the sons of God, and it doth not yet appear what we shall be: but we know that, when he shall appear, we shall be like him; for we shall see him as he is.

2 Corinthians 5:17 Therefore if any man be in Christ, he is a new creature: old things are passed away; behold, all things are become new.

Ephesians 1:7 In whom we have redemption through his blood, the forgiveness of sins, according to the riches of his grace;

1 Thessalonians 4:16-18 For the Lord himself shall descend from heaven with a shout, with the voice of the archangel, and with the trump of God: and the dead in Christ shall rise first:
17. Then we which are alive and remain shall be caught up together with them in the clouds, to meet the Lord in the air: and so shall we ever be with the Lord.
18. Wherefore comfort one another with these words.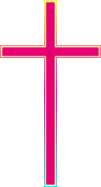 In Christ's Service
E.L. Davis