The Basics
Study Courses


Contents

The second coming of Jesus Christ, will usher in a series of End Time Events: beginning with the translation of the church to meet him in the air ( rapture ) 1 Thessalonians 4:13-18, seven years of tribulation here on earth, at the end of which time; Jesus Christ returns to the earth, to rule for a thousand years. No one knows the date, time or hour, of Christís return, except God the Father. ( Matthew 24:36 ) The return of Jesus Christ can be viewed in two stages.

Stage 1- a. The events that preceed the return of Jesus Christ. b. Jesus catches away his church, and the events that pertain to it. c. The Tribulation here on earth.

Stage 2- Seven years later Jesus returns to the earth, and the events that pertain to that. This study course is designed to give the reader a basic understanding of end time events. An excellent series of books by Author Hal Lindsey deals with end time events more in-depth.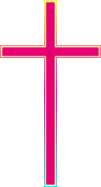 In Christ's Service
E.L. Davis