Contents

What does God's Word Say about it!
This should be the attitude of the Christian in every area of life, what does God's Word say about it.
Matthew 4:4 But he answered and said, It is written, Man shall not live by bread alone, but by every word that proceedeth out of the mouth of God.
Matthew 7:24-25 Whosoever heareth these sayings of mine, and doeth them, I will liken him unto a wise man, which built his house upon a rock:
Vs.25 And the rain descended, and the floods came, and the winds blew, and beat upon that house; and it fell not: for it was founded upon a rock.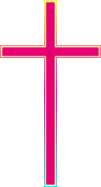 In Christ's Service
E.L. Davis