The Basics
Study Courses


Contents

Isaiah28:10 For it is precept upon precept, precept upon precept; line upon line, line upon line; here a little, there a little.

Ephesians 4:14. That we henceforth be no more children, tossed to and fro, and carried about with every wind of doctrine, by the sleight of men, and cunning craftiness, whereby they lie in wait to deceive;

Colossians 1:23 If ye continue in the faith grounded and settled, and be not moved away from the hope of the gospel, which ye have heard, and which was preached to every creature which is under heaven; whereof I Paul am made a minister.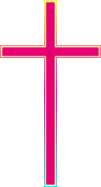 In Christ's Service
E.L. Davis