The Basics
Study Courses


Contents
In this world that is tossed to and fro, by every wind of doctrine,( Ephesians 4:14 ) by
the philosophy, vain deceit and traditions of men, ( Colossians 2:8 ) as Christians, what are we to believe?
Jesus said in Matthew 4:4 ď Man shall not live by bread alone, but by every word that proceeds out of the mouth of God.Ē Itís in Godís word that we find stability, assurance,
and a firm foundation on which to base our beliefs.
To be sure, this will at times put us in direct conflict with the teachings of unregenerated man.
Hopefully, this study course will give the reader a foundation, pertaining to earthly things
that involve our Christian way of life.

Matthew 7:24-25 Therefore whosoever heareth these sayings of mine, and doeth them, I will liken him unto a wise man, which built his house upon a rock
Vs.25 And the rain descended, and the floods came, and the winds blew, and beat upon that house; and it fell not: for it was founded upon a rock.
All scriptures taken from the ( KJV ) unless otherwise noted.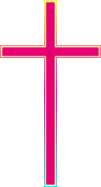 In Christ's Service
E.L. Davis