Psalms 119:105 Thy word is a lamp unto my feet, and a light unto my path.
In 1977 some friends and I had lost our way, in a Michigan swamp. The night was overcast, and with no stars visible, it was pitch black. It was so dark that I could hardly see where to put my feet or make out the person just ahead of me. As we stumbled and groped along we often fell in the muck and were whipped by the branches and brambles. After about an hour of stumbling around in the darkness, someone found a small penlight in their pack. When that little light lit up, it seemed as if a search light was turned on. It illuminated the best path to take over and around the pitfalls and showed us where to place our feet. Eventually we found our way out and back to camp, bruised battered and thrashed, but a little wiser.
I often think about that night, when I read the above scripture.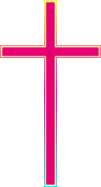 In Christ's Service
E.L. Davis