Psalms 119:105 Thy word is a lamp unto my feet, and a light unto my path.
Psalms 119:130 The entrance of thy words giveth light; it giveth understanding unto the simple.
Matthew 4:4 But he answered and said, It is written, Man shall not live by bread alone, but by every word that proceedeth out of the mouth of God.
* A Study in Godís Word, will give the Christian a solid foundation pertaining to their faith and wisdom for every choice, that he or she must make, in every day life.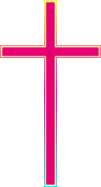 In Christ's Service
E.L. Davis