Ephesians 6:10-13 Finally, my brethren, be strong in the Lord, and in the power of his might.
11. Put on the whole armor of God, that ye may be able to stand against the wiles of the devil.
12. For we wrestle not against flesh and blood, but against principalities, against powers, against the rulers of the darkness of this world, against spiritual wickedness in high places.
13. Wherefore take unto you the whole armor of God, that ye may be able to withstand in the evil day, and having done all, to stand.
God tells us that he has given to us armor and that we are to stand against Satan. There is a warfare and anyone who has been a Christian, for any length of time, has experienced spiritual warfare to one degree or another. His Majesty, the Lord Jesus Christ; defeated Satan for us but that victory must be applied in our every day Christian living. Not only do we wrestle against spiritual forces but also with our very selves.
As a triune being, spirit-soul and body ( 1 Thessalonians 5:23 ) itís in our spirit that we are born-again, when we accept Christ as our Savior a regeneration takes place in our spirit. ( Titus 3:5 ) From the moment that we get saved ( born-again ) there is a struggle that takes place within us, between our spirit-soul and body. Christians who walk in the flesh ( that part of us that stems from our soul and the senses of our bodies ) live in defeat and never come into the realities of all that Christ accomplished for us.
For a Christian to apply the Victory that Christ obtained for us, and to stand against sin, the world, self, and Satan: he or she must know, must realize certain things; such as: a Christian is a child of God, a joint-heir with Christ, a new creature, a citizen of heaven, a stranger and pilgrim here on earth, with a mission to win the lost, there is a warfare, there is an enemy, there are weapons, to name a few. Our Lord Jesus resisted Satan from his stand as the Son of God. Itís my prayer that this study course will shed some light on the different elements of our Christian struggle.
An illustration:
For a Marine to engage in combat he must know that he is a United States citizen, a member of an elite group, understand and be familiar with his weapons, know his enemy, donít fraternize with the enemy, donít get too comfortable in a foreign land, realize it is not his true home etc.
CONTENTS


A. Some things to Realize
B. Our Warfare
C. Weapons of our Warfare
Hosea 4:6 "My people are destroyed for lack of knowledge..."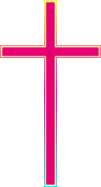 In Christ's Service
E.L. Davis