The Basics
Study Courses
Back
Is there a Heaven?
Is There a Hell?
ABC's of Salvation
---
Jesus spoke about hell just as much as he did heaven and warned about the consequences of ending up there. In Luke 16:19-31 Jesus tells us of a man in the torments of hell. The
man was aware of his surroundings, he was thirsty, he realized he had a family on earth and wanted to warn them about the place he was in.
The Bible says hell was not prepared for man but for the devil ( Matthew 25:41 ), but because of his sinful condition, this fate awaits man as well. The Bible says that it is not Gods will that any should perish but that all should come to repentance ( 2 Peter 3:9 ). God has provided a way of salvation for man and it is through his Son, the Lord Jesus Christ.
______
Luke 16:22-31 22. And it came to pass, that the beggar died, and was carried by the
angels into Abraham's bosom: the rich man also died, and was buried;
23. And in hell he lift up his eyes, being in torments, and seeth Abraham afar off, and
Lazarus in his bosom.
24. And he cried and said, Father Abraham, have mercy on me, and send Lazarus, that
he may dip the tip of his finger in water, and cool my tongue; for I am tormented in this
flame.
25. But Abraham said, Son, remember that thou in thy lifetime receivedst thy good things, and likewise Lazarus evil things: but now he is comforted, and thou art tormented.
26. And beside all this, between us and you there is a great gulf fixed: so that they which would pass from hence to you cannot; neither can they pass to us, that would come from thence.
27. Then he said, I pray thee therefore, father, that thou wouldest send him to my father's house:
28. For I have five brethren; that he may testify unto them, lest they also come into this
place of torment.
29. Abraham saith unto him, They have Moses and the prophets; let them hear them.
30. And he said, Nay, father Abraham: but if one went unto them from the dead, they will repent.
31. And he said unto him, If they hear not Moses and the prophets, neither will they be persuaded, though one rose from the dead.

Matthew 25: 41. Then shall he say also unto them on the left hand, Depart from me, ye cursed, into everlasting fire, prepared for the devil and his angels:

2 Peter 3:9 The Lord is not slack concerning his promise, as some men count slackness; but is longsuffering to us-ward, not willing that any should perish but that all should come to repentance.
_______________________________

PSALMS 9:17 The wicked shall be turned into hell, and all the nations that forget God.

2 THESSALONIANS 1:9 Who shall be punished with everlasting destruction from the
presence of the Lord, and from the glory of his power.

MATTHEW 8:12 But the children of the kingdom shall be cast into outer darkness;
there shall be weeping and gnashing of teeth.

MATTHEW 3:41-42 The Son of Man shall send forth his angels, and they shall gather
out of his kingdom all things that offend, and them that do iniquity; and shall cast
them into a furnace of fire: there shall be wailing and gnashing of teeth (Matthew 3:12,
25:41 Jude 1:7, and Revelations 20 ).

MATTHEW 25:46 And these shall go away into everlasting punishment: but the
righteous into life eternal.

MARK 9:43 It is better for thee to enter into life maimed, than having two hands to go
into hell. into the fire that shall never be quenched: Where the worm dieth not. and the
fire is not quenched.

The occupants of hell will be Satan, the antichrist, the false prophet, fallen angels, and all
unsaved people. ( Revelations 20:10, 19:20, 20:15, and 2 Peter 2:4 ).
Each of us has a choice to make; what will be your choice?
Jesus Christ came to this earth to save us from eternal damnation in a fiery Hell. He died for our sins, was buried and rose again on the 3rd.day.

The blood of Jesus Christ is the payment for sin BUT it is not automatically applied to the human race. It is applied only to those who hear the Good News of Jesus and then turn to Him in repentance.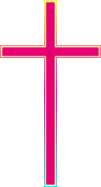 In Christ's Service
E.L. Davis