Back (I will be adding to this list, as the Lord gives it to me)

Pornography Gluttony Tobacco Alcohol Worry Heavy Hearts
---
Many times when people come to Jesus, their lives are in ruin and they come with a lot of excess baggage. We like to think that everything is fine now that they're saved, but that's not being realistic. There are people who come to Jesus with a lot of hurt and pain and their healing often is gradual. Sometimes Christians are still bound by former things and sometimes Christians get bound after their salvation experience.
This teaching is aimed at the Christian but I believe anyone can benefit from it because of God's great love that He has for us. The ministry of our Lord Jesus Christ was mainly to His people Israel but occasionally He ministered to those not of Israel, as they came to Him in faith. If you are not a Christian, God loves you and as you respond in faith to Him, I believe God can help you.
I'm not a psychiatrist, psychologist, nor a social worker; I am a preacher and teacher of God's word.
I do not nor cannot make any promises or guarantees in this teaching; I can only offer the help that God gave to me. All healing comes from God, if necessary seek out help from the professional field, the appropriate doctors etc.
I believe that God can and wants to help us but does a person want help? Is a person willing to make changes?
This teaching will deal with some of the things that God has helped me with.
One good thing that comes out of having troubles is that we can relate to people who are going through the same things and be able to help them, with the kind of help that God gave us.
2Corinthians 1:3

Blessed [be] God, even the Father of our Lord Jesus Christ, the Father of mercies, and the God of all comfort;
4 Who comforteth us in all our tribulation, that we may be able to comfort them which are in any trouble, by the comfort wherewith we ourselves are comforted of God.
Some Basics Instruction
This section is to introduce some of the basics that cause a Christian to be bound in some area of his or her life. What I mean by bound is this: An area of sin that one begins to habitually fall into, which causes the Christian to live in condemnation and defeat, in their Christian walk.
The Lord has shown me, that many Christians worldwide are bound by many things. Satan who is our enemy goes about as a roaring lion seeking whom he may devour. You and I as Christians are to submit unto God and resist Satan, steadfast in the faith.
Ephesians 6:11-18 Speaks about spiritual warfare, "we wrestle not against flesh and blood but against principalities, against powers, against the rulers of darkness of this world, against spiritual wickedness in high places."
In the spirit realm there are demonic spirits that war against Christians and against all of humanity. Our Lord Jesus commanded demons to leave people in His earthly ministry, as did the early Christians, as seen in the book of Acts.
First steps in getting bound
James 1:14-15 But every man is tempted, when he is drawn away of his own lust, and enticed.
15. Then when lust hath conceived, it bringeth forth sin: and sin, when it is finished,
bringeth forth death.
The works of the flesh
Galatians 5:19-21 Now the works of the flesh are evident, which are: adultery, fornication, uncleanness, licentiousness,
20. idolatry, sorcery, hatred, contentions, jealousies, outbursts of wrath, selfish ambitions, dissensions, heresies,
21. envy, murders, drunkenness, revelries, and the like; of which I tell you beforehand, just as I also told you in time past, that those who practice such things will not inherit the kingdom of God.
Ø Yielding to the lust of the flesh, opens doors for Satan. Demonic spirits take advantage of these areas, resulting in an area of captivity.
Christians are bound by many things, from food to drugs but Jesus Christ has not changed and there is deliverance for God's people.
Ask yourself this question: Is there an area of sin in your life that you are constantly asking God to forgive you for? Do you find yourself receiving God's forgiveness and then falling right back into the same sin?
If you are having problems in some area, you are not alone. WE All are under attack at various times. No one will ever be able to stand before God without the cleansing of the blood of Jesus. Each and every one of us has sinned and come short of the glory of God.
It is very important that you attend a good church and have the Pastor-Elders pray with you and hold you up in prayer.

Demonic spirits - A Basic Overview

Mark 1:34 Then Jesus healed many who were sick with various diseases, and cast out many demons; and He did not allow the demons to speak, because they knew Him.
Acts 16:18 And this did she many days. But Paul, being grieved, turned and said to the spirit, I command thee in the name of Jesus Christ to come out of her. And he came out the same hour.
__________
It's not may intent nor purpose to offer a full teaching on the subject of demons, but just a basic understanding of their involvement in a person's bondage. Unfortunately many Christians have no scriptural understanding of this subject. I will not explore the subjects of what demons are nor where they came from, it doesn't matter. What does matter is that the Bible speaks of them and affirms their existence and their destructive work upon the human race. Just a causal reading of the gospels ( Matthew-John ) will reveal the Lord Jesus Christ commanding unclean spirits to come out of people. It will also reveal the destructive work that demons cause as they prey upon humanity.
A lot has been said about, "can a Christian have a demon?" My answer to this is: Untold Christians are bound by the hidden sin of pornography, the acceptable sin of gluttony and a host of other bondages. So whether it be bound, possessed, influenced, or tormented, none of it is the will of God. Why? God knows that only He can truly and fully satisfy. Demons (regardless of what or who they are) have rejected God and followed Satan. Without God they will never find satisfaction nor contentment, their fate is sealed and they will have their place in the lake of fire.
Demonic spirits are agents of Satan, who do his bidding. There are spirits that have a specific nature that is unclean and foul and as Satan's agents; they seek out people that they can attach themselves to, so that they can feed upon the lusts of their flesh; just as a parasite feeds upon it's host. What this does is cause the person's fleshly lust to be amplified, resulting in a downward spiral of increasing sins.
Many men in prisons for sexual sins will tell you that they began their road of destruction by the first step of pornography.
The Bible speaks of various people who were possessed by unclean spirits from children to adults and in one case, a herd of swine. Only God knows all the reasons why some people are and some aren't.
I must add to this, although demons are real, that does not mean that a person has one or one has attached itself to an individual. My purpose in the above was to show some basic ways that demonic spirits work.
I personally believe that in the time we are living, we are seeing a greater manifestation of demonic activity by the destruction and earmarks that they are leaving in their wake, then any other time in history.
Some personal observations, at least here in the USA.
The abduction of children.
The molestation, rape and murder of children.
Sexual promiscuity
Homosexuality
Pornography ( billions of dollars industry )
Rape
Drug abuse
Alcoholism
Divorce
Disrespect to authority
A turning from God to idols.
The infiltration of false religions and cults into our society.
Humanistic philosophies
Apostate churches
The rise and acceptance of various forms of witchcraft.
The sordid list seems to be endless
It would appear that our society has become calloused, what used to offend people and especially Christians, now is accepted as the norm. Over a period of time we have become desensitized and hardened to sin.
1 Timothy 4:1 Now the Spirit expressly says that in latter times some will depart from the faith, giving heed to deceiving spirits and doctrines of demons,
2. Speaking lies in hypocrisy; having their conscience seared with a hot iron;
3. Forbidding to marry, and commanding to abstain from meats, which God hath created to be received with thanksgiving of them which believe and know the truth.
2 Timothy 4:3-4 For the time will come when they will not endure sound doctrine; but after their own lusts shall they heap to themselves teachers, having itching ears;
4. And they shall turn away their ears from the truth, and shall be turned unto fables.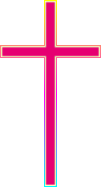 In Christ's Service
E.L. Davis