Back
Pornography Gluttony Tobacco Alcohol Worry Heavy Hearts
---
James 5:14-16 Is any sick among you? let him call for the elders of the church; and let them pray over him, anointing him with oil in the name of the Lord:
15. And the prayer of faith shall save the sick, and the Lord shall raise him up; and if he have committed sins, they shall be forgiven him.
16. Confess your faults one to another, and pray one for another, that ye may be healed. The effectual fervent prayer of a righteous man availeth much.
The scriptures teach us that God changes not; He is the God of yesterday, today and forever. God is the God of right now! As we examine the word of God, we find that God is a healer; many many people have been healed by the Lord God Almighty.
The Lord Jesus came to do the will of the Father; Jesus healed every one that came to Him in faith.
Matthew 8:16-17 When the even was come, they brought unto him many that were possessed with devils: and he cast out the spirits with his word, and healed all that were sick:
17. That it might be fulfilled which was spoken by Esaias the prophet, saying, Himself took our infirmities, and bare our sicknesses.
Notice that Jesus healed all that were sick, God is the God of right now. You and I are part of all, If He didn't take our infirmities and our sicknesses then it hasn't been fulfilled.
BUT
It says that it has been fulfilled, He took our infirmities, our sicknesses. Did God just care about those people that were gathered on that particular day? If you can receive it, see yourself as a part of the group.
We walk by faith not by sight.
Let us go before the Lord and ask Him for healing.
Heavenly Father in the name of the Lord Jesus Christ; I ask with everyone that is asking you for healing, that you would heal them from their infirmities.
Father we are a part of all and Jesus healed all. I ask that those that are reading this and need healing; that you would heal them and help them.
Thank you good Father.
The following link is a good web site for healing, be blessed in Jesus name.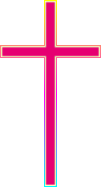 In Christ's Service
E.L. Davis