Back
Pornography Gluttony Tobacco Alcohol Worry Heavy Hearts
---
I'm not an expert on the subject of Alcoholism but I can testify of God's deliverance power in my own life. I can also testify how it destroyed my brotherís life, who died while in prison as a result of a drinking problem. Nothing good comes out of drinking; careers are destroyed, marriages are torn apart, families are wreaked and lives are thrown away.
This page is intended to deal with the spiritual aspect of this subject. God is the same yesterday, today and forever, He changes not. The first step to be set free from addiction would be to admit to yourself and to God that you have a problem. Repent, ask God to forgive you of the sin of drunkenness and to deliver you from alcohol's addiction.
Repent means more then having sorrow because of sin and then asking for God's forgiveness. It also involves a turning from and a turning to. Turn from the sin of drunkenness to God's righteousness.
What does the scriptures say?
Concerning Drinking
Ephesians 5:18. And be not drunk with wine, wherein is excess; but be filled with the Spirit;
* A Christian is to be filled with the Spirit, not alcohol.
Galatians 5:19-21 Now the works of the flesh are manifest, which are these; Adultery, fornication, uncleanness, lasciviousness,
20. Idolatry, witchcraft, hatred, variance, emulations, wrath, strife, seditions, heresies,
21. Envyings, murders, drunkenness, revellings, and such like: of the which I tell you before, as I have also told you in time past, that they which do such things shall not inherit the kingdom of God.
* Drunkenness is a work of the flesh. Find out who you are in Christ.
Proverbs 20:1 Wine is a mocker, strong drink is raging: and whosoever is deceived thereby is not wise.
Some things to realize
Your Body
1 Corinthians 6:19-20 What? know ye not that your body is the temple of the Holy Ghost which is in you, which ye have of God, and ye are not your own?
20. For ye are bought with a price: therefore glorify God in your body, and in your spirit, which are God's.
Be truthful
Quit lying to yourself, to God and everyone else. Quit justifying your drinking by listening to the devil's lies. Such as:
Need to drink to cope with this or that.
When I drink I'm more open etc.
No one cares or loves me.
No one understands me.
I'm nothing, and never will be.
When I drink, I forget bad things etc.
It's okay to drink a little.
These are just a few of the excuses that I used.
When I use to drink I would say, "I'm not going to do it anymore" but I was never able to stop.
The only thing I can say is that after I became a Christian, the Lord set me free; not only from alcohol but also a host of other things.
ō I believe that God desires to set some people free as they read this, desiring it themselves and respond to God in faith.
Christian or not
As you read this, lift up your hand to God, ask Him to forgive you of your sin. Say Lord "I repent, I turn from alcohol and surrender my life to you. This is your body for your glory,
Please set me free Lord, from the addiction of alcohol. Thank you Lord Jesus!"
Heavenly Father in the name of the Lord Jesus Christ to all those who desire to be set free from the bondage of alcohol I ask that they be set free.
Thank you good Father.
As of right now, in Jesus name see yourself as free, washed in the blood of Jesus, cleansed from your sin.
This is important
You do not have to defeat Satan, Jesus did it for you. According to Scripture, Jesus offers to us His victory. We are to submit unto God and resist the devil, from that place of victory.
∑ The first thing the devil will do is suggest that this didn't work, it was too simple, you will never be free, this is stupid etc.
Stand your ground! Tell him that he is a liar and that you are free!!!!!!! Speak out loud this scripture.
John 8:36 "If the Son therefore shall make you free, ye shall be free indeed."
Walk in the freedom that God has given you.
Stay away from the places that you use to go.
Stay away from people that maybe you use to drink with.
Make yourself accountable to a mature Christian brother or sister.
Attend church, read the scriptures and stay in prayer.
Galatians 5:1 Stand fast therefore in the liberty wherewith Christ hath made us free, and be not entangled again with the yoke of bondage.
By seeing yourself in a place of victory, see yourself free from alcohol, you do not have to overcome it, you only resist it.
Resist by reminding yourself that you repented.
Resist by speaking the scripture above John 8:36
Resist by saying out loud I AM FREE.
Resist be saying, "In Jesus name leave me temptation."
Resist by asking God to help you.
Resist by asking someone to pray with you.
Resist by realizing who and what you are in Christ and what God has given you, according to the New Testament.
If need be, there are other resources such as AA etc. that can help you, the important thing is that you get free. God bless you.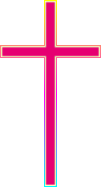 In Christ's Service
E.L. Davis