The Basics
Study Courses
Back
Gone Where? Swamped by Celibacy Remarriage Brain Tumor
---
2 Corinthians 1:3-4 Blessed be the God and Father of our Lord Jesus Christ, the Father of mercies and God of all comfort,
4. who comforts us in all our tribulation, that we may be able to comfort those who are in any trouble, with the comfort with which we ourselves are comforted by God.

I would like to share how the Lord helped me, as a single parent, to take care of the responsibilities of the home.


Using a military term that I picked up in the USMC, I tried to keep things squared away but quickly learned that raising two daughters as a single parent, took me beyond limits that the Marines never did. I found myself often swamped by managing the house hold, it was an ever ending task.

1 Timothy 5:14 Therefore I desire that the younger widows marry, bear children, manage the house, give no opportunity to the adversary to speak reproachfully.

In answer to prayer, the Lord revealed to me some of the reasons that I was having problems keeping up with the household duties. The root of the problem was the area of being disciplined. I would put things off, which resulted in things piling up on me. Some of the reasons that I got behind on housework were as follows:

1. TV - The one eyed monster stole much of my time.
2. Entertainment - fishing, friends etc.
3. Being lazy

I didn't like housework and the things that I liked doing were my priority. God began to deal with me about my priorities and what was truly important in my life. First and foremost was God, I needed to maintain my daily walk with Him. Second was my children, I needed to provide the proper home environment for them. The results of God's work in these areas of my life was: More of self had to die. Did I love God? Did I love my children? More then myself?

I found that if I would start my day off seeking God, things went a lot smoother. Each and every morning I began my day by praying and asking for God's help, His provision for that day. After my daughters would leave for school I spent a couple of hours in Bible study and prayer. Immediately following that I would do house chores, I found that after I was disciplined to do this every day, that by noon I had every thing done.

If you are having problems in the area of keeping up with household duties, examine your daily activities and be willing to sacrifice personal enjoyments such as TV, extra sleep, friends, hobbies etc. Start your day by giving God some time and you will find His strength available to you. Consider what is truly of value in your life.

Some scriptures the Lord gave me to ponder

Proverbs 18:9 He also that is slothful in his work is brother to him that is a great waster.

Proverbs 24:30-34 I went by the field of the slothful, and by the vineyard of the man void of understanding;
31. And, lo, it was all grown over with thorns, and nettles had covered the face thereof, and the stone wall thereof was broken down.
32. Then I saw, and considered it well: I looked upon it, and received instruction.
33. Yet a little sleep, a little slumber, a little folding of the hands to sleep:
34. So shall thy poverty come as one that travelleth; and thy want as an armed man.

1 Timothy 5:14 Therefore I desire that the younger widows marry, bear children, manage the house, give no opportunity to the adversary to speak reproachfully.

Philippians 4:13 I can do all things through Christ which strengtheneth me.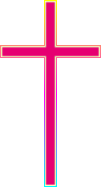 In Christ's Service
E.L. Davis