The Basics
Study Courses
Back
Gone Where? Swamped by Celibacy Remarriage Brain Tumor
---
12 years of Celibacy

A short time after the Lord graciously intervened into my life and lifted me from the horrible pit that I was in; in a time of prayer He asked me "will you remain single for me?" I said "yes Lord but you're going to have to do something." I went on to tell the Lord (as if He needed me to) why I could not live a Christian life back in 1965. I was 14 and all I could think about was girls. My thoughts were not often pure and I lived under condemnation, I felt like a hypocrite; so I just gave up on God. One thing I found out about God, He never left me nor forsook me.

The Lord told me He would fight the battle and I said hallelujah! Almost at once sexual desire just left. After a period of time I noticed that I never needed any type of fellowship or companionship with women, celibacy is much more than sexual. One of my big concerns was that I was a single father and that my two daughters would not get the influence of a mother. Only the Lord knows what kind of impact this has had on them; this was something I presented to the Lord and just had to trust Him. My daughters not only lost their mother to heart disease but they also lost me for two years, the day that their mother died. I say this weeping, Thank you Lord for giving back to those two little girls, their daddy.

Those initial years of my celibate life with the Lord were very special, it almost seemed like I was married to the Lord. After my daughters would leave for school, I would spend the morning in prayer and bible study, until the Lord would say "do those things that you need to do now." Meaning, take care of my personal responsibilities. My life became very disciplined; as a single parent I didn't have much time to waste.

One area of struggle that I had as a single father was buying clothing for two daughters and especially in their early teen years. I finally prayed and said "Lord you're going to have to do something." After that, one on my nieces begin to take them shopping from time to time.

As I reflect back on my life it seems like it has taken place in stages; I consider those 12 years a very special stage of my life. It wasn't always easy, as any single parent could tell you but it was possible, as out beloved brother the Apostle Paul said:

Philippians 4:12-13 I know both how to be abased, and I know how to abound: every where and in all things I am instructed both to be full and to be hungry, both to abound and to suffer need.
13. I can do all things through Christ which strengtheneth me.

Paul had learned from personal experience that he could do all things through Christ which gave him strength.

One of the main things that God did in those 12 years of celibacy was to break me from idolizing woman. God is my God.

At the end of the 11th year of celibacy, God began to deal with me about remarriage; I remember saying to the Lord, "Lord I don't know if I want to or not" and once again ( one of many times) "Lord you're going to have to do something" He did, I began to have deep feelings for someone that I worked with. But more of this on the next link.

I hope that in sharing this brief testimony, it has in some way been a help to you, my friend.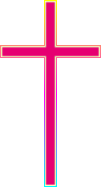 In Christ's Service
E.L. Davis