The Basics
Study Courses
Back
Gone Where? Swamped by Celibacy Remarriage Brain Tumor
---
It was Friday and the headache that I had when I got up that morning didn't seem any different then the countless others that I had experienced for the last several years. As the day wore on, the headache intensified and I began to vomit and loose my balance. Different family members pleaded with me to see a doctor but I stubbornly refused. Except for getting out of bed to throw up, I stayed in bed all week end. By Monday I lost control of my legs and crawled into the bathroom, I could no longer raise my head to throw up into the toilet, as waves of nausea and dizziness seemed to press me right into the floor. Somehow I managed to get back into the bed and my wife called an ambulance.

I was taken to a local hospital and diagnosed with a brain tumor and was rushed to a different hospital, in a larger city. The X-ray at the left is one from my home town hospital
and shows the tumor at the top.

Upon arrival at the other hospital, after a series of MRI's, I was again diagnosed with a 3 centimeter tumor in the cerebellum part of my brain and was taken into emergency surgery. The doctor informed my family that the outcome could go in different ways, from death to a coma.

Before the actual surgery took place, my head was shaven and a hole was drilled into the top of my head to relieve the pressure, I remember much of what took place because I was only given a local instead of being put out. As I laid there I prayed and left it all in God's hands.

I only remember being back in my room for a short time before the actual surgery; by this time most of my family members were there with my Pastor and some Christian brothers and sisters. I remember singing praise songs and the wonderful peace of God that surrounded me. As for my self I was ready to depart and be with my Lord; but the Lord had other plans, His will be done.

The Brain surgeon met my mother in the hall way following the surgery; as he shrugged his shoulders, he threw his hands up and said: " I couldn't find no tumor, it wasn't there but I did take a blood mass out."

I was in intensive care for a week and altogether was in the hospital for two weeks. I testify to you that the Lord was with me through this trial, His presence was so real and reassuring. In the face of all that the doctors said could go wrong, my wife, daughters and son in laws had peace and believed that everything would go all right.

Not only did God bring us through this, He took care of all the medical bills, as I didn't have any medical insurance. The total bill was in the neighborhood of $80,000, It was all paid off in two years time.

Romans 8:28 And we know that all things work together for good to them that love God, to them who are the called according to his purpose.

I hope that in sharing this, that it will in some way encourage you in your walk with God. We are not alone in our times of pain or suffering, the Lord stands with us and it helps to know that we are not the only ones that go through things.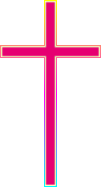 In Christ's Service
E.L. Davis