Back
The Works The Power The Person
---
1Peter 2:21

For even hereunto were ye called: because Christ also suffered for us, leaving us an example, that ye should follow his steps:

_______________

Jesus was led by the Holy Spirit
Matthew 4:1

The Holy Spirit led Jesus into the desert, so that the devil could test him.
So to must His disciples be:
Romans 8:14

For as many as are led by the Spirit of God, they are the sons of God.
Jesus was empowered by the Holy Spirit
Luke 4:14

And Jesus returned in the power of the Spirit into Galilee: and there went out a fame of him through all the region round about.
Luke 4:18

The Spirit of the Lord [is] upon me, because he hath anointed me to preach the gospel to the poor; he hath sent me to heal the brokenhearted, to preach deliverance to the captives, and recovering of sight to the blind, to set at liberty them that are bruised,

Luke 4:19

To preach the acceptable year of the Lord.
Jesus did not act independent of God the Father
Matthew 4:3
And when the tempter came to him, he said, If thou be the Son of God, command that these stones be made bread.

Matthew 4:4

But he answered and said, It is written, Man shall not live by bread alone, but by every word that proceedeth out of the mouth of God.

Jesus' did the will of God the Father
Matthew 26:42 He went away again the second time, and prayed, saying, O my Father, if this cup may not pass away from me, except I drink it, thy will be done.
Jesus gave His life for others
Matthew 20:28 Even as the Son of man came not to be ministered unto, but to minister, and to give his life a ransom for many.
Jesus considered others before self
Philippians 2:1 If [there be] therefore any consolation in Christ, if any comfort of love, if any fellowship of the Spirit, if any bowels and mercies,

Philippians 2:2 Fulfil ye my joy, that ye be likeminded, having the same love, [being] of one accord, of one mind.

Philippians 2:3 [Let] nothing [be done] through strife or vainglory; but in lowliness of mind let each esteem other better than themselves.

Philippians 2:4 Look not every man on his own things, but every man also on the things of others.

Philippians 2:5 Let this mind be in you, which was also in Christ Jesus:
Jesus took the role of a servant
John 13:14 If I then, [your] Lord and Master, have washed your feet; ye also ought to wash one another's feet.

John 13:15 For I have given you an example, that ye should do as I have done to you.

John 13:16 Verily, verily, I say unto you, The servant is not greater than his lord; neither he that is sent greater than he that sent him.
Jesus was without sin and did no sin
Hebrews 4:15 For we have not an high priest which cannot be touched with the feeling of our infirmities; but was in all points tempted like as [we are, yet] without sin.
1Peter2:22 Who did no sin, neither was guile found in his mouth: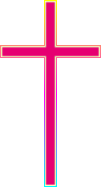 In Christ's Service
E.L. Davis