back
This page Suffering Heroes of Faith In Conclusion
---
To be sure the faith message has been distorted and is out of balance.

BUT on the other hand

There are Christians that have placed God in their little box of Theology and say that God no longer heals deliver etc.

They present God Almighty as the God of the Bible and the Bible days but totally forget that God is the same yesterday and forever, that He changes not.

Does God Heal today? YES
Does God Delver today? YES

They say that the gifts of the Holy Spirit went out with the early church. They don't realize that God gave the gifts for the benefit of Christians.

Question

Are we not Christians 2000 years latter?
Do we not have needs 2000 years latter?

The problem is doubt and unbelief.

The scriptures says that Jesus could do no mighty works in his home town because of the unbelief.

To sum it all up.

God Loves us but that doesn't mean that you or I can manipulate him. He is not at our beck and call to minister to our fleshly lusts and our every whim.

Please notice:

1John 5:14

And this is the confidence that we have in him, that, if we ask any thing according to his will, he heareth us:
15 And if we know that he hear us, whatsoever we ask, we know that we have the petitions that we desired of him.

The Bible says to pray for the sick James 5:

We pray, that is as far as we can go.

It is up to God to heal, according to his sovereign will for that individual.

Many don't like the word sovereign, it means that they are not in control.
---
back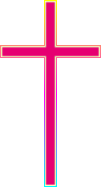 In Christ's Service
E.L. Davis