Back


As a Christian our value and self worth can not be measured by the world's standard. We have a spiritual citizenship as the children of God in the kingdom of His Son, the Lord Jesus Christ. This world gauges the worth and value of a person by their position in life, education, politics, looks, bank account, wealth, race etc. As Christians, our standard does not come from what the world says but from what God says in His word.

Just how important are we to God?

John 3:16

For God so loved the world, that he gave his only begotten Son, that whosoever believeth in him should not perish, but have everlasting life.

Romans 5:8

But God commendeth his love toward us, in that, while we were yet sinners, Christ died for us.

In the eyes of the world you or I may not be considered as important or of value but God sees something that Jesus was willing to die for.

There are many that have a low self esteem derived from seeing themselves as the world sees them.

Ok, so I may not have a great education, or live in a nice home, or have much money, or look like Hollywood says I should, etc.

BUT!

What Does God say about me? What does His word say about who I am or what I have?

As we study the word of God ( the Holy Bible ) it will change our thinking about ourselves and as this takes place, it will change our views and outlook concerning this life.
Romans 12:2

And be not conformed to this world: but be ye transformed by the renewing of your mind, that ye may prove what [is] that good, and acceptable, and perfect, will of God.
Let us take a look at some things concerning you as a Christian.
2Corinthians 5:17

Therefore if any man [be] in Christ, [he is] a new creature: old things are passed away; behold, all things are become new
Tell yourself: I am a new creation!
All things have become new; explore this, what does it means to you?
Galatians 3:26

For ye are all the children of God by faith in Christ Jesus.
Tell yourself: I am a child of God!
God is your Father, think about what that means. You have a world
wide family, consisting of Christians from every race and background.
Romans 8:16

The Spirit itself beareth witness with our spirit, that we are the children of God:

Romans 8:17

And if children, then heirs; heirs of God, and joint-heirs with Christ; if so be that we suffer with [him], that we may be also glorified together.
Tell yourself: I have an inheritance, I am a joint heir with Christ! Just think about it, you and I are joint heirs with Christ to the universe.
Romans 8:29

For whom he did foreknow, he also did predestinate [to be] conformed to the image of his Son, that he might be the firstborn among many brethren.
Tell yourself: God is conforming me to the image of Jesus Christ!
You and I are the brethren of Jesus Christ
Ephesians 1:3

Blessed [be] the God and Father of our Lord Jesus Christ, who hath blessed us with all spiritual blessings in heavenly [places] in Christ:
Tell yourself: I am blessed with all spiritual blessings!
Just what are these blessings?
These are just a few scriptures that speak of who you are, what you are and what you have in Christ Jesus our Lord. My friend begin to see yourself in the light of God's word and not with the eyes of darkness of this world.
You may never be or have the things that this world offers but one thing is for sure what you possess in Christ is far more valuable and is eternal.
1Peter 1:4

To an inheritance incorruptible, and undefiled, and that fadeth not away, reserved in heaven for you,
Proverbs 31:30

Charm is deceitful, and beauty is vain; but a woman who fears the LORD, she shall be praised.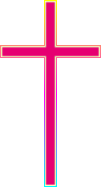 In Christ's Service
E.L. Davis