Back
This world is lost, a fallen humanity that promotes the will and desires of its captor, Satan. Seeking to distort and defile something that God intended to be pure and holy in the bond of holy matrimony; Satan has used the natural sexual urges to plunge man into a bottomless pit of sexual defilement.
Just a casual observation of the daily newspaper or TV reveals some of the works of Satan; rape, child molestation, pornography, homosexuality, X and R rated movies and in resent years an invasion of TV programming. As Christians we are in this world but not of it. We are citizens of God's kingdom and Jesus Christ is our Lord and King. At the present we are housed in this earthly tent and because of the flesh we can be tempted by sexual temptation.
Being bombarded on every side, how do we resist?
A few ways
(A.) By recognizing who we are
Romans 8:16-17 The Spirit itself beareth witness with our spirit, that we are the children of God:
17. And if children, then heirs; heirs of God, and joint-heirs with Christ; if so be that we
suffer with him, that we may be also glorified together.
(B.) By realizing certain truths concerning our bodies
1 Corinthians 6:18-20 Flee fornication. Every sin that a man doeth is without the body; but he that committeth fornication sinneth against his own body.
19. What? know ye not that your body is the temple of the Holy Ghost which is in you, which ye have of God, and ye are not your own?
20. For ye are bought with a price: therefore glorify God in your body, and in your spirit, which are God's.
(C.) By cutting off things that offend
Matthew 5:30 And if thy right hand offend thee, cut it off, and cast it from thee: for it is profitable for thee that one of thy members should perish, and not that thy whole body should be cast into hell.
** Get rid of things that cause you to stumble: books, programs, movies etc.
Which is easier? Digging up an acorn or an oak tree? The longer we allow something, the bigger it gets. Get rid of that thought when it first comes.
Why do we allow it, meditate upon it etc.?

James 1:14 But every man is tempted, when he is drawn away of his own lust, and enticed.
(D.) By crucifying the flesh
Galatians 5:24 And they that are Christ's have crucified the flesh with the affections and lusts.
(E.) By realizing God's expectations
1 Peter 1:15-16 But as he which hath called you is holy, so be ye holy in all manner of conversation;
16. Because it is written, Be ye holy; for I am holy.
(F.) By Israel's example
1 Corinthians 10:4-11 Vs. 11 Now all these things happened to them as examples, and they were written for our admonition, on whom the ends of the ages have come.
(G.) By the Lord's help
1 Corinthians 10:13 There hath no temptation taken you but such as is common to man: but God is faithful, who will not suffer you to be tempted above that ye are able; but will with the temptation also make a way to escape, that ye may be able to bear it.
** We must recognize the way of escape and be willing to take it.
(H.) By using our armor
Ephesians 6:11 Put on the whole armour of God, that ye may be able to stand against the wiles of the devil.
(I.) By The Lords intercession
Hebrews 4:15-16 For we have not an high priest which cannot be touched with the feeling of our infirmities; but was in all points tempted like as [we are, yet] without sin.
16 Let us therefore come boldly unto the throne of grace, that we may obtain mercy, and find grace to help in time of need.
(J.) By the Holy Spirit
Romans 8:13 For if ye live after the flesh, ye shall die: but if ye through the Spirit do mortify the deeds of the body, ye shall live.
Romans 8:26 Likewise the Spirit also helps in our weaknesses. For we do not know what we should pray for as we ought, but the Spirit Himself makes intercession for us with groanings which cannot be uttered.
(K.) By God's Chastisement
Hebrews 11:6,7,11 For whom the Lord loveth he chasteneth, and scourgeth every son whom he receiveth.
7. If ye endure chastening, God dealeth with you as with sons; for what son is he whom the father chasteneth not?

11. Now no chastening for the present seemeth to be joyous, but grievous: nevertheless afterward it yieldeth the peaceable fruit of righteousness unto them which are exercised thereby.
1 Thessalonians 4:3-4 For this is the will of God, even your sanctification, that ye should abstain from fornication:
4. That every one of you should know how to possess his vessel in sanctification and honour;
___________
My brother or sister if you have a besetting sin, as an act of your faith lift up your hand to God, confess your sin and ask God to forgive you and to deliver you.
( Father in the name of Jesus Christ, in behalf of those who have acknowledged their sin and have raised a hand to you, Right now Lord set them free in Jesus' name. Amen )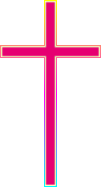 In Christ's Service
E.L. Davis