Back


Ephesians 2:6

And hath raised us up together, and made us sit together in heavenly places in Christ Jesus:

To be seated with Christ is a position of rest and victory. The phrase in Christ signifies, all that Christ has legally accomplished in behalf of those that have accepted Him as their personal Savior. You and I can rest in His finished work of Salvation. We can rest in His victory over Satan, Sin, Death and Hell. Jesus Christ came to this earth to undo the work of the devil and defeat him in behalf of mankind.

When a person comes to Christ and accepts Him as their Savior, he or she is placed in a position of Christ's victory. We don't have to defeat Satan, only resist him from our Position of Rest and Victory, as the children of GOD.

In the book of Ephesians we find three words: Sit - Walk - Stand

A. SIT Ephesians 2:6 And hath raised us up together, and made us sit
together in heavenly places in Christ Jesus:

A place of: resting in what God has done for us. We cannot add to His Salvation.
Ephesians 2:8-10

For by grace are ye saved through faith; and that not of yourselves: it is the gift of God:
9 Not of works, lest any man should boast.
10 For we are his workmanship, created in Christ Jesus unto good works, which God hath before ordained that we should walk in them.

Col 1:14

In whom we have redemption through his blood, even the forgiveness of sins:
Praise God we don't have to try and earn Salvation!
A place of: Christ's victory over Satan - Sin - Death - Hell.
John 16:33 These things I have spoken unto you, that in me ye might have peace. In
the world ye shall have tribulation: but be of good cheer; I have overcome the
world.
James 4:7

Submit yourselves therefore to God. Resist the devil, and he will flee from you.
Rom 6:14

For sin shall not have dominion over you: for ye are not under the law, but under grace.

John 11:26

And whosoever liveth and believeth in me shall never die....

Revelation 1:18

I [am] he that liveth, and was dead; and, behold, I am alive for evermore, Amen; and have the keys of hell and of death.

Christ's Victory is total for us- spiritual death, physical death, second death
(lake of fire)
A Place of: Learning what God has done for us IN Christ.
A sample of things
2Corinthians 5:17

Therefore if any man be in Christ, he is a new creature: old things are passed away; behold, all things are become new.

2Corinthians 5:21

For he hath made him to be sin for us, who knew no sin; that we might be made the righteousness of God in him.
Galatians 3:26

For ye are all the children of God by faith in Christ Jesus.
Ephesians 1:3

Blessed be the God and Father of our Lord Jesus Christ, who hath blessed us with all spiritual blessings in heavenly places in Christ:

Read through the first two Chapters of Ephesians and look for phrases such as: in Christ, in him, by Jesus Christ, in the beloved ETC. These are things that God has done in our behalf in Christ.
B. WALK Ephesians 4:1 I therefore, the prisoner of the Lord, beseech you that ye walk
worthy of the vocation wherewith ye are called,
The Christian is to walk worthy of the high position that God has place him or her in, In Christ. It is living our lives in this world, in light of all the above things, that we are to learn in - SIT.

Example:

According to God's word I am a born again child of God, I am blessed with all spiritual blessings, I am a new creature, I have an inheritance, etc.

Therefore:
I should live as such in my everyday life, the way I talk, the way I act, what I wear,
where I go, etc.
I am not to allow this world to shape my beliefs or principles; which are based upon Satan's ways.

The Holy Spirit is with us to help us live the life.
C. STAND Eph 6:11 Put on the whole amour of God, that ye may be able to stand
against the wiles of the devil.
To stand against is to: oppose, resist, stand against the devil.
To be able to stand against Satan; the Christian must practice Sitting, and Walking
A person will not resist Satan if they desire the temptations that he offers.
A person will not resist if they are living a carnal life.
Recognize God's amour. 2 Corinthians 10:3- 5 Ephesians 6:10-18

We resist Satan from our position as a Child of God, just as Jesus did in Matthew Ch.4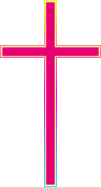 In Christ's Service
E.L. Davis