Back


Refined - made pure - improve or perfect by pruning or polishing

If you have been a Christian for more then a day then you have most certainly experience some sort of trials and troubles! Whew! Know what I mean? As Christians we are not excluded from problems and trials; you can be sure, our Faith will be tested.

1Peter1:7

That the trial of your faith, being much more precious than of gold that perisheth, though it be tried with fire, might be found unto praise and honour and glory at the appearing of Jesus Christ:

In the time of Apostle Peter, the Christians were under severe persecution. Peter says to them that the trial of their faith was more precious than gold.

Notice:
James 1:2-4

My brethren, count it all joy when ye fall into divers temptations;
3 Knowing this, that the trying of your faith worketh patience.
4 But let patience have her perfect work, that ye may be perfect and entire, wanting nothing.
How can we rejoice in times if trouble? By the realization that: the results of the testing of our faith produces patience, it does something good for us.
Please notice:
Romans 8:28

And we know that all things work together for good to them that love God, to them who are the called according to [his] purpose.

Romans 8:29

For whom he did foreknow, he also did predestinate [to be] conformed to the image of his Son, that he might be the firstborn among many brethren.
God our Father works everything to our good, even bad things. Praise God! As Christians we always come out on top.
Romans 8:29 (above) says that GOD is conforming us to the image of His Son.
Notice that it says that He is the first born among many brethren.
Plain and simple; God is bringing us to a place that the image of Jesus Christ is reflecting in us, more and more.
This process takes place from glory to glory or from stage to stage.
2Corinthians 3:18

But we all, with open face beholding as in a glass the glory of the Lord, are changed into the same image from glory to glory, [even] as by the Spirit of the Lord.
According to James1:2-4 (above) I should count it all joy. I know that it is difficult to count it all joy in the midst of a storm but the realization that GOD is in control and will work it to my good, can help to weather the storm.

Some results of trials in our lives.

A. Purifying which produces righteousness

Malachi 3:3 And he shall sit [as] a refiner and purifier of silver: and he shall purify the sons of Levi, and purge them as gold and silver, that they may offer unto the LORD an offering in righteousness.

B. The fruit of the Spirit

Galatians 5:22-23

But the fruit of the Spirit is love, joy, peace, longsuffering, gentleness, goodness, faith,
23 Meekness, temperance: against such there is no law.

James 1:3 Knowing this, that the trying of your faith worketh patience.

C. Producing the image of Christ in us

Romans 8:29 For whom he did foreknow, he also did predestinate [to be] conformed to the image of his Son, that he might be the firstborn among many brethren.

Isaiah 64:8 But now, O LORD, thou [art] our father; we [are] the clay, and thou our potter; and we all [are] the work of thy hand

The Lord Jesus said:

John 15:1

I am the true vine, and my Father is the husbandman.
2 Every branch in me that beareth not fruit he taketh away: and every branch that beareth fruit, he purgeth it, that it may bring forth more fruit.
3 Now ye are clean through the word which I have spoken unto you.
4 Abide in me, and I in you. As the branch cannot bear fruit of itself, except it abide in the vine; no more can ye, except ye abide in me.
5 I am the vine, ye are the branches: He that abideth in me, and I in him, the same bringeth forth much fruit: for without me ye can do nothing.
6 If a man abide not in me, he is cast forth as a branch, and is withered; and men gather them, and cast [them] into the fire, and they are burned.

The results of pruning a grape vine, yields more grapes and often healthier grapes. This pruning process requires that dead or diseased twigs be cut off.

Has God ever cut some things off or out of your life?

Chastisement?

Hebrews 12:6

For whom the Lord loveth he chasteneth, and scourgeth every son whom he receiveth.

Hebrews 12:7

If ye endure chastening, God dealeth with you as with sons; for what son is he whom the father chasteneth not?

Hebrews 12:10

For they verily for a few days chastened [us] after their own pleasure; but he for [our] profit, that [we] might be partakers of his holiness.

Hebrews 12:11

Now no chastening for the present seemeth to be joyous, but grievous: nevertheless afterward it yieldeth the peaceable fruit of righteousness unto them which are exercised thereby.

The Lord says that He will chasten every one of his sons (children)

The results will be righteousness and a partaker of His holiness.

1Peter 1:16

Because it is written, Be ye holy; for I am holy.

To sum it up.

The results of fiery trials in our lives (for what ever reason) works to our good.

We must learn to rejoice and trust God in the midst of trials.

Often, trials drive us to God.

Sometimes God allows trials in our lives as a purifying process as he conforms us to the image of Christ.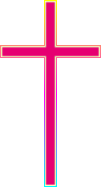 In Christ's Service
E.L. Davis

________