Back

Hebrews 13:5 [Let your] conversation [be] without covetousness; [and be] content with such things as ye have: for he hath said, I will never leave thee, nor forsake thee.

Isaiah 41:10

Fear thou not; for I [am] with thee: be not dismayed; for I [am] thy God: I will strengthen thee; yea, I will help thee; yea, I will uphold thee with the right hand of my righteousness.

Deuteronomy 31:6

Be strong and of a good courage, fear not, nor be afraid of them: for the LORD thy God, he [it is] that doth go with thee; he will not fail thee, nor forsake thee.

Notice the word of the Lord Jesus.

John 16:32 Behold, the hour cometh, yea, is now come, that ye shall be scattered, every man to his own, and shall leave me alone: and yet I am not alone, because the Father is with me.

The relationship of the Lord Jesus and the Father was such that Jesus was never alone.

A person can be very lonely even among and surrounded by many people.

Christians can have a relationship with God just like Jesus did.

Please notice the following scripture:

Psalms 91:1

He that dwelleth in the secret place of the most High shall abide under the shadow of the Almighty.

There is a secret place, Hallelujah! It is a place that one lives, dwells in God's presence.

Notice:

John 14:21 He that hath my commandments, and keepeth them, he it is that loveth me: and he that loveth me shall be loved of my Father, and I will love him, and will manifest myself to him.

John 14:23

Jesus answered and said unto him, If a man love me, he will keep my words: and my Father will love him, and we will come unto him, and make our abode with him.

Abode means to reside with, live with.

Revelation 3:20

Behold, I stand at the door, and knock: if any man hear my voice, and open the door, I will come in to him, and will sup with him, and he with me.

To sup with means to dine with.

_________________

Some people withdraw themselves and become lonely.

Notice:

Proverbs 18:24

A man [that hath] friends must shew himself friendly: and there is a friend [that] sticketh closer than a brother.

Reach out to others, get involved with a church, activities, etc.

If you are a Christian, realize some truths concerning yourself.

1. You; as a child of God belong to a family that is world wide, made up of God's
children from all races of people.
Romans 12:5

So we, [being] many, are one body in Christ, and every one members one of another.
2. That the Holy Spirit is with you, to comfort and assist you.
Read John Ch. 14-16 also Romans Ch.8
3. That you as a child of God have a right to go before your heavenly Father and find help
in time of need.
Hebrews 4:16

Let us therefore come boldly unto the throne of grace, that we may obtain mercy, and find grace to help in time of need.
4. That the Lord Jesus can help you because He knows what it is like.
Hebrews 2:17

Therefore, it was necessary [for] Him to become like His brothers [and sisters] in all [respects], so that He should become a merciful and faithful High Priest [in] the [things pertaining] to God, [in order] to make propitiation [or, an appeasing sacrifice] for the sins of the people. (alt)
5. That Jesus said, "He would never leave us nor forsake us."
Hebrews 13:5

[Let your] conversation [be] without covetousness; [and be] content with such things as ye have: for he hath said, I will never leave thee, nor forsake thee.

Immerse yourself in the word of God, develop your relationship with your Savior, reach out to others to help them and in doing so, you will find and make new friends.
In closing:
There is a difference between loneliness and solitude. It is in a place of solitude, that we draw close to God.
Father, I ask that every one that reads this and is lonely, that you would help them. Make they be able to draw close to you and may they develop friendships with other brothers and sisters in Christ, In Jesus name amen.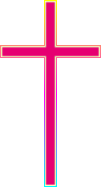 In Christ's Service
E.L. Davis