back
Headship of Christ Headship in Marriage Headship of Government
---
Christ's Authority
Mat 28:18

And Jesus came and spake unto them, saying, All power is given unto me in heaven and in earth.

God the Father has given all power to Jesus Christ.
Jesus Christ has been placed in the position of headship.
With the exception of God the Father, Jesus Christ is Lord over all.
1Corinthians 15:27

When the Scriptures say that he will put everything under his power, they don't include God. It was God who put everything under the power of Christ. (CEV.)
Christ has authority over:
Angels and authorities
1Peter 3:22

Who is gone into heaven, and is on the right hand of God; angels and authorities and powers being made subject unto him.
Colossians 2:15 Having disarmed principalities and powers, He made a public spectacle of them, triumphing over them in it.
All things
Philippians2:9
Wherefore God also hath highly exalted him, and given him a name which is above every name:

Philippians 2:10

That at the name of Jesus every knee should bow, of [things] in heaven, and [things] in earth, and [things] under the earth;

Philippians 2:11

And [that] every tongue should confess that Jesus Christ [is] Lord, to the glory of God the Father.

Revelation 1:18 I am he that liveth, and was dead; and, behold, I am alive forevermore, Amen; and have the keys of hell and of death.

The Church
Ephesians 1:22

And hath put all [things] under his feet, and gave him [to be] the head over all [things] to the church,

Ephesians 1:23

Which is his body, the fulness of him that filleth all in all.
Col 1:18

And he is the head of the body, the church: who is the beginning, the firstborn from the dead; that in all [things] he might have the preeminence.
Notice that Christ is head over all things to the church.
As a Christian, Jesus Christ is my head. What does this mean to me as an individual?
What does it mean to my wife that I, as a Christian husband; am head of my household?
As a Christian man, I should be yielded ( in a spirit of love ) to Jesus Christ as my Lord.
If Jesus Christ is my LORD, then he is Lord over every thing to me. Praise God!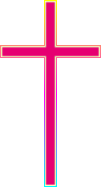 In Christ's Service
E.L. Davis