Back
Headship of Christ Headship in Marriage Headship of Government
---
God has ordained human government as attested to by Jesus Christ.
John 19:11

Jesus answered, Thou couldest have no power [at all] against me, except it were given thee from above: therefore he that delivered me unto thee hath the greater sin.

Matthew 22:21 They say unto him, Caesar's. Then saith he unto them, Render therefore unto Caesar the things which are Caesar's; and unto God the things that are God's.
Human government provides checks and balances.
Imagine the chaos if there was no laws. Of the many things that law does, one is that it puts a check upon sin. Man in his fallen sinful condition must have law and order.
Romans 13:1

Let every soul be subject unto the higher powers. For there is no power but of God: the powers that be are ordained of God.

Romans 13:2

Whosoever therefore resisteth the power, resisteth the ordinance of God: and they that resist shall receive to themselves damnation.

Romans 13:3

For rulers are not a terror to good works, but to the evil. Wilt thou then not be afraid of the power? do that which is good, and thou shalt have praise of the same:
Christians should:
1Peter 2:13

Submit yourselves to every ordinance of man for the Lord's sake: whether it be to the king, as supreme;

1Peter 2:14

Or unto governors, as unto them that are sent by him for the punishment of evildoers, and for the praise of them that do well.
Tit 3:1

Put them in mind to be subject to principalities and powers, to obey magistrates, to be ready to every good work,
Pray for
1Timothy 2:1

I exhort therefore, that, first of all, supplications, prayers, intercessions, [and] giving of thanks, be made for all men;

1Timothy 2:2

For kings, and [for] all that are in authority; that we may lead a quiet and peaceable life in all godliness and honesty.

1Timothy 2:3

For this [is] good and acceptable in the sight of God our Saviour;
WHY?
Psalms 9:17

The wicked shall be turned into hell, [and] all the nations that forget God.

Proverbs 14:34

Righteousness exalteth a nation: but sin [is] a reproach to any people.

Proverbs 29:2

When the righteous are in authority, the people rejoice: but when the wicked beareth rule, the people mourn.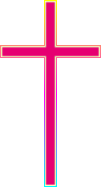 In Christ's Service
E.L. Davis