Back

In the times that we live especially in America, we hear much about the blessings of God but very little about the chastisement of God. Christians are fed a constant stream of God's word that deals with God's blessings; but what about the rest of God's word? Where is the balance? Our air ways are filled with preachers proclaiming God's blessings and how every Christian should be walking in them, what about those in China, those in India? Is our blessing gospel, American? Could it have anything to do with our materialistic society?
With positive confessions of faith, Christians max out their credit cards, overindulging themselves with expensive cars and flashy jewelry living a lie that has been fabricated by the misconception and imbalance of God's word; then hide when they see their creditors knocking at their doors.
Many Christian marriages are torn by the strain of financial debt, as mom and dad work overtime to pay for God's so called blessings; seeking to gain the approval of the pastors who live in luxury, as a result of the labor and sweat of God's people. From the TV and Radio the imbalanced message is proclaimed and eagerly consumed by those not rooted and grounded in God's word; who are tossed to and fro by every wind of doctrine.
Many who are caught up in the blessing message, judge others as they determine their faith status by where they live, the kind of vehicle they drive and by the clothing that they wear. With blind eyes they observe the outward man, oblivious to the bountiful fruit that has been developed in the inward man and the yearning heart that thirsts for righteousness.
Is the message of prosperity true? Does God our Father desire that His children walk in the benefits, purchased by the precious blood of His only begotton Son? The answer is most certainly yes! BUT The Lord is Lord over all things to the church and is sovereign over His word. Father is conforming His children to the image of Christ and most assuredly there is a balance to be maintained and can be summed up by our Lord's words.
Matthew 6: 33. But seek ye first the kingdom of God, and his righteousness; and all these things shall be added unto you.
Have we forgotten that we are a holy nation, a royal priesthood, a peculiar people? Can a Christian live a life that loves and reflects this present evil world and expect God to honor his or her positive confessions of faith? God is not mocked.
The key to walking in the blessings of God, is to love the Lord thy God with all thine heart and to love thy neighbor as thy self; not a scriptural formula that we constantly proclaim and in the process try to bring it to pass by our own effort.
1 Corinthians 13:13 But now abideth faith, hope, love, these three; and the greatest of these is love.
Galatians 5:13 For in Jesus Christ neither circumcision availeth any thing, nor uncircumcision; but faith which worketh by love.
Proverbs 10:22. The blessing of the Lord, it maketh rich, and he addeth no sorrow with it.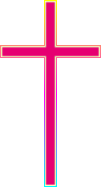 In Christ's Service
E.L. Davis