Back


Isaiah 64:8 But now, O Lord, thou art our Father; we are the clay, and thou our potter; and we all are the work of thy hand.

Romans 8:28-29 And we know that all things work together for good to them that love God, to them who are the called according to his purpose.
29. For whom he did foreknow, he also did predestinate to be conformed to the image of his Son, that he might be the firstborn among many brethren.

*

When a person accepts Jesus Christ as their Savior, they are born again and become
New Creatures according to 2 Corinthians 5:17. As a born again child of God, we are
being conformed to the image of Jesus. Verse 28 above says that God works all things to
our good, he is able to use everything good or bad in that work.

2 Corinthians 3:18 But we all, with open face beholding as in a glass the glory of the Lord, are changed into the same image from glory to glory, even as by the Spirit of the Lord.

Living Bible

2 Corinthians 3:18 But we Christians have no veil over our faces; we can be mirrors that brightly reflect the glory of the Lord. And as the Spirit of the Lord works within us, we become more and more like him.

*

This work of conforming us to the image of Jesus is an ongoing work from glory to glory.
This work is a work of the Holy Spirit and cannot be accomplished by our own efforts.
God uses His Spirit, His Word and everything.

This ongoing work of God in the Christians life involves three areas:

1. Spirit

2. Soul

3. Body

________

1. Spirit - upon accepting Christ

John 3:3-6 Jesus answered and said unto him, Verily, verily, I say unto thee, Except a man be born again, he cannot see the kingdom of God.
4. Nicodemus saith unto him, How can a man be born when he is old? can he enter the second time into his mother's womb, and be born?
5. Jesus answered, Verily, verily, I say unto thee, Except a man be born of water and of the Spirit, he cannot enter into the kingdom of God.
6. That which is born of the flesh is flesh; and that which is born of the Spirit is spirit.

2 Peter1:4 Whereby are given unto us exceeding great and precious promises: that by these ye might be partakers of the divine nature, having escaped the corruption that is in the world through lust.

1 Peter 1:23 Being born again, not of corruptible seed, but of incorruptible, by the word of God, which liveth and abideth for ever.

1 Peter 1: 2 As newborn babes, desire the sincere milk of the word, that ye may grow thereby:

2. Soul - present

(soul - our will, emotions, personality etc.)

Romans 12:2 And be not conformed to this world: but be ye transformed by the renewing of your mind, that ye may prove what is that good, and acceptable, and perfect, will of God.

James 1:21 Wherefore lay apart all filthiness and superfluity of naughtiness, and receive with meekness the engrafted word, which is able to save your souls.
22. But be ye doers of the word, and not hearers only, deceiving your own selves.
23. For if any be a hearer of the word, and not a doer, he is like unto a man beholding his natural face in a glass:
24. For he beholdeth himself, and goeth his way, and straightway forgetteth what manner of man he was.
25. But whoso looketh into the perfect law of liberty, and continueth therein, he being not a forgetful hearer, but a doer of the work, this man shall be blessed in his deed.

* As a Christian becomes a doer of God's word, a transformation begins to takes place in
his or her soul, becoming more like Jesus.

3. Body - future

Philippians 3:21 Who shall change our vile body, that it may be fashioned like unto his glorious body, according to the working whereby he is able even to subdue all things unto himself.

1 John 3:2 Beloved, now are we the sons of God, and it doth not yet appear what we shall be: but we know that, when he shall appear, we shall be like him; for we shall see him as he is.

1 Corinthians 15:52-53 In a moment, in the twinkling of an eye, at the last trump: for the trumpet shall sound, and the dead shall be raised incorruptible, and we shall be changed.
53. For this corruptible must put on incorruption, and this mortal must put on immortality.

1 Thessaloinans 4:16-17 For the Lord himself shall descend from heaven with a shout, with the voice of the archangel, and with the trump of God: and the dead in Christ shall rise first:
17. Then we which are alive and remain shall be caught up together with them in the clouds, to meet the Lord in the air: and so shall we ever be with the Lord.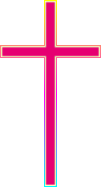 In Christ's Service
E.L. Davis
_________________